March 21, 2023
Augmented Bike Networks: Why Bike-Sharing in Auxerre Makes a Difference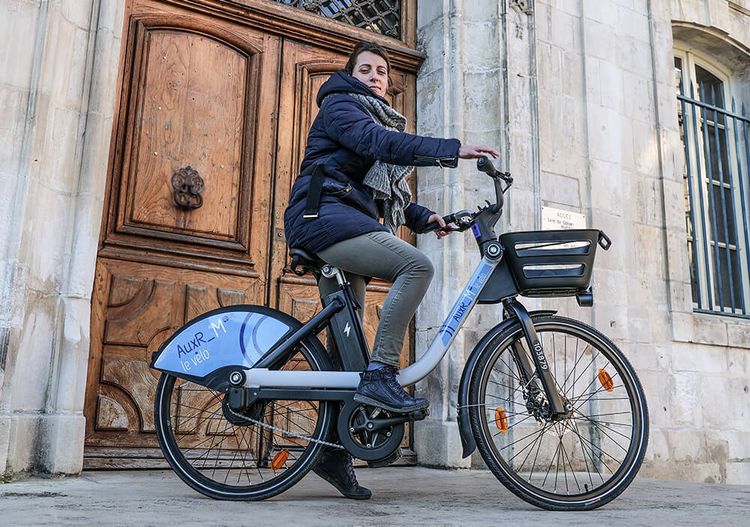 The Communauté d'Agglomération de l'Auxerrois will launch an innovative bike-sharing service at the end of Spring 2023: 29 communes, 100% electric and multi-purpose, combining short and long-term rental. All this with the same bike, available via an app. The region has made a strong statement with a new bike-sharing scheme, called AuxR_M levélo!
In short:
320 eBikes
43 stations
29 communes served (all the communes in the agglomeration)
Placing the bike at the heart of this (very beautiful) mid-sized city
AuxR_M levélo is part of an initiative by the territory to increase the share of cycling in the region of nearly 70,000 residents.
The cycling plan has three main pillars:
Infrastructure
Services, including bike rental services
The development of cycling culture
In 2020, a total of €3.3 million was invested to develop cycling on the territory.
The 5 reasons why this system is unique
The AuxR_M levélo bike rental service transforms a collection of bike services (self-service bikes, long-term rental bikes, tourist bikes, etc.) into a powerful lever for increasing the share of cycling in daily travel.
Here are the 5 reasons why this system is unique.
1. Two uses but 1 bike

With augmented bike networks, people can rent a bike short-term or for much longer, such as 2 weeks while visiting the region:
Shared short-term rental: monthly subscription or one time use
Privatising for long term rental: personal eBike for one or more months
The advantage of augmented bike networks
Multiple types of bike rental service within the same system propels the share of cycling in a region. If a system with multiple services is unified: same pick-up stations, same bike, same service name, people will naturally be tempted to switch from shared short-term use to private use.
This service will replace the current long-term bike rental service offered by the local transport station located in the city centre of Auxerre, with the promise of more easily meeting the needs of all the residents of the agglomeration with stations conveniently located across the region.

2. An extended service to encourage everyone to cycle
This type of bike-sharing system is unique: it's based on Fifteen's augmented bike network, a solution that caters to both urban centres and outer suburbs as well as less densely populated areas, covering all types of bike usage (short and long-term).
Priority has been given to addressing suburban areas, with each suburb having its own station. In the centre of Auxerre, multiple stations have been placed to cover the denser area.
With stations within an augmented bike network being placed to reach the entire region, this system is well-positioned to propel the rate of cycling in the region!
3. A fully electric service to boost usage
To efficiently serve 29 municipalities, the bike sharing system has to be electric.
With electric bikes:
We go further
We go faster
With less effort
It's perfect for connecting neighbouring towns to the city centre of Auxerre, and even better for encouraging all types of people to cycle.
4. Augmented Bike Networks integrate with local transport cards
Renting bikes has never been easier for people as augmented bike networks are available via the region's transport card, the AuxR_M mobility pass.
Augmented bike networks extend a region's public transport network. Whether someone needs to take the bus, train or rent a bike—for 10 minutes or a whole year—users only need one transport card.
It's also possible to use the system without being subscribed to the public transport service, simply by downloading the app.
5. Introducing a system that provides valuable travel data
The region has also opted to use Fifteen Analytics, a cutting-edge analysis software that provides all usage and travel data in a comprehensive dashboard. eBikes in the augmented bike networks are also connected online, meaning the system can generate a map of bike journeys in real-time!
The bikes-sharing scheme isn't just a public transport service - it's an essential tool for decision-makers in transportation and mobility.
Looking for a bike system that takes things to the next level?
Be the first to know about the insights we have from operating 50,000 bikes in 25+ cities across the globe