Bikes at train stations
Encouraging train use
The bike and the train are the most effective means of transport for decarbonising our mobility. A large part of the population lives less than 10 kilometres from a train station, so setting up shared bike rental services in stations – just like the increase in the supply of parking for personal bikes – is an essential lever for developing intermodality.
20000

This is the number of shared bikes available at all train stations in the Netherlands. Every day, 29% of the Dutch population travel by bike.
Fifteen technologies boost train-bike intermodality
An established self-service system
Fifteen's bike rental services for train stations are the product of more than 15 years of experience with bikeshare systems and an ultra-compact parking infrastructure. In principle, bike rental services at train stations are closed-loop, self-service systems: the user rents a bike for a specific period of time, one day or more, and the bike is collected from and returned to the same station.
Fifteen stations
A pleasant and intuitive experience
Users can rent a bike in seconds using the dedicated mobile app or a transport card. Fifteen's electric bikes are extremely easy to use thanks to their gearless, ergonomic and premium features.
The Fifteen user experience
Integration with MaaS applications
Fifteen's station-based bike rental services are accessible via a dedicated app, but can also be integrated with local, regional, and national transport apps. This allows users to switch from train to bike, and vice versa, in a single interface.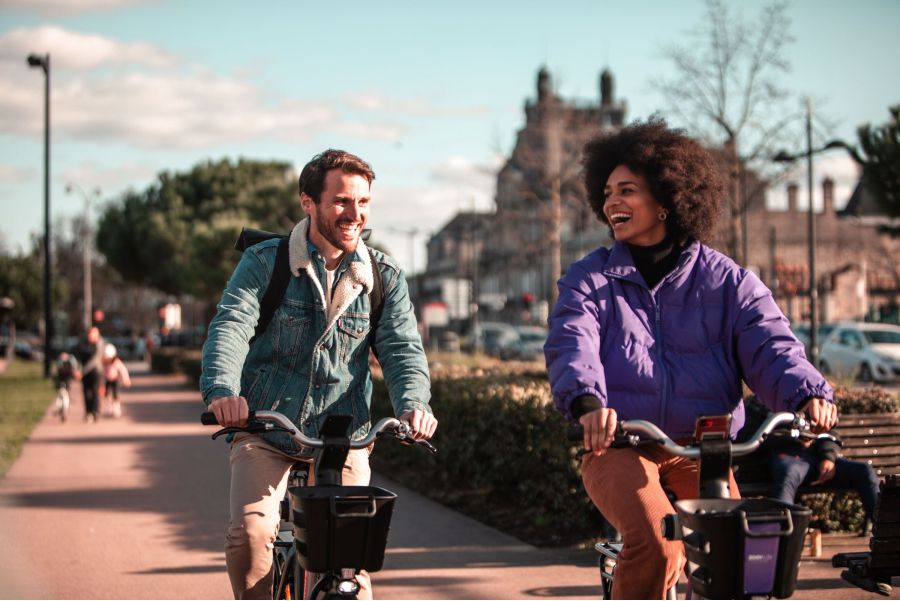 Guide
5 Steps to Launch a Bike-Sharing Service in Your City
More and more medium-sized cities are becoming interested in bike-sharing. Here's our guide to building a successful scheme.