Bikes for long-term rental
A personal bike on an all-inclusive subscription
Long-term bike rentals offer a personal bike to residents plus assistance and insurance services, paid for by a subscription. This model requires less commitment than buying and is recognised as a key strategy for encouraging more bike use in both densely and sparsely populated areas.
25 %

This is the share of long-term eBike users who give up their car or choose not to buy one
French Agency for Ecological Transition
The keys to a successful long-term rental service
An electric bike that inspires, that is enjoyable to use
The look of the Fifteen electric bike attracts plenty of attention. It is extremely easy to handle thanks to its ergonomic design, absence of gears and premium equipment. Its bag rack makes it highly practical.
The Fifteen bike
An enhanced user experience
Paired with the mobile app, the electric bike is transformed into a loyal companion with magical powers: 24-hour geolocation, journey logs, CO2 impact monitoring, etc. A bespoke experience that encourages more frequent cycling and longer journeys.
Fifteen User experience
A connected fleet
Bike rental fleets easily exceed several hundred bikes. The ability to monitor the status of the fleet remotely, and all of the rented bikes via a management interface, is essential to ensure the best quality of service. Fifteen enables this, and goes even further by allowing the learning of user trip flows, and even switching part of the fleet to short term rental.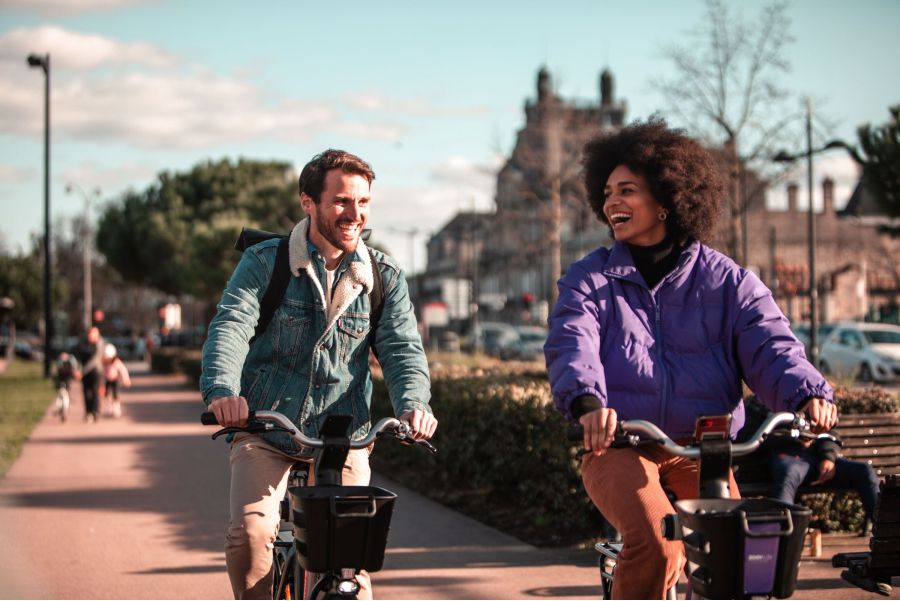 Guide
5 Steps to Launch a Bike-Sharing Service in Your City
More and more medium-sized cities are becoming interested in bike-sharing. Here's our guide to building a successful scheme.