The new era of bike sharing.
Augmented Bike Networks make it possible to deploy short and long-term rental bike services in all communities. They accelerate the modal shift from cars, which comes with invaluable benefits for the environment, public health and inclusivity. The data collected from trips helps decision-makers to understand the traffic flows in the area in order to adapt the service offer and the infrastructure projects according to user behavior.
Contact us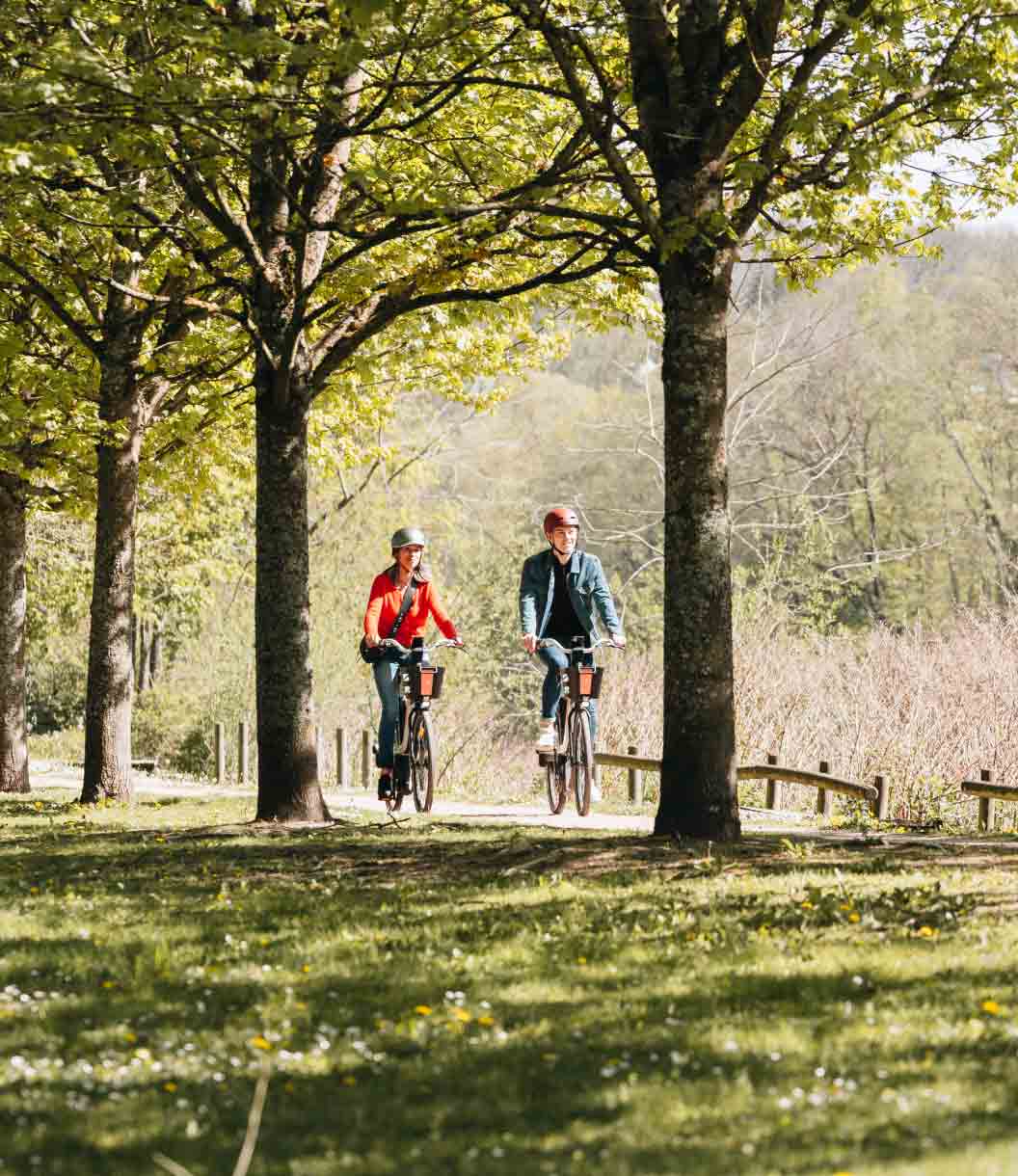 Augmented Bike Networks essentials
Bike share
Bike share stations located at key transport hubs are a great way to encourage the use of bikes for short trips. Throw fun-to-ride electric bikes, a modern experience and attractive fees into the mix and you have a new ally to reach your cycling objectives.
Long-term rental
Long-term bike rental is when a city or an operator provides each user with a personal bike, customer care, maintenance and insurance, for a fixed monthly fee. This model, which is more accessible than purchasing, is becoming essential for the development of cycling in both densely and sparsely populated areas.
Bike + train
Combining the use of bicycles and trains is one of the most efficient ways to reduce car use. Making shared bikes available at train stations is a key solution to get more people to take the train, as a complement to secured bike parking.



Launch your Augmented Bike Network
Fifteen offers a complete package, customizable for each operation, allowing the deployment of a short or long term rental bicycle network in a few weeks


Electric bike
The intelligent electric bike that can be shared or privately owned without modification. Exciting to ride, and so practical with its luggage rack.

Ultra-compact station
The world's lightest electric bike charging infrastructure, deployable endlessly. Almost.


User access
An active mobility offer that is perfectly presented on a website, plus a service that can be accessed at any time - with or without a smartphone.
Control Center
The platform to manage the service efficiently on a daily basis, for use by operations managers and field teams.



Analytics
Measure and optimize economic and operational performance of your scheme - understand the region, ridership, and offer an experience that exceeds expectations.
Questions?
Book a meeting with our experts.
Contact us